Shaped by history and the hands of experts.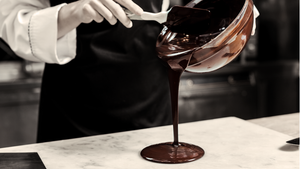 Chocolate tradition
Sublime is based in Piedmont in the north of Italy, a region that possesses a proud heritage of chocolate making that dates back to the1600s.  Rather than shy away from such a rich tradition, we embrace it and many of our recipes and techniques were born of yesteryear.
Our award-winning gold dragées, delicious hazelnuts covered in two layers of superlative white and dark chocolate, for example, are made to a recipe written in 1930 in a small village in Southern Italy. Time and the demands of modern production have not diminished the taste experience that enlivens the emotions today as it did centuries ago.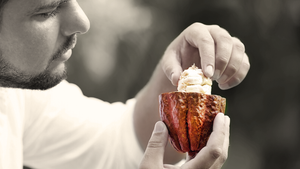 Ingredients
While recipes are passed through families, generation after generation, ingredients are the freshest and the most natural.
Chocolate's most important ingredient – the cocoa bean – is sourced with the greatest care and consideration. We use equatorial beans found in Africa and Latin America, which are fermented and dried according to the highest standards.
Our hazelnuts are, quite simply, the finest in the world, holding the prestigious GPI certification that guarantees quality and authenticity.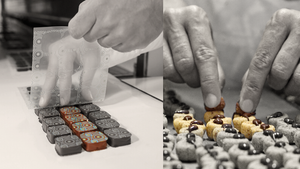 Our people
The finest ingredients and age-old recipes and techniques are vitally important to the production of Sublime chocolate gifts. But a third factor is equally crucial – our people.
Each Sublime chocolate gift is made by hand under the tutorage of an expert and is a product of inspiring creativity and history, vision and tradition. In their ideas and, indeed, in their hands, the fortunes of our business rest. In their dedication, passion and no little talent, we see Sublime today, tomorrow and always.